Major Generals
---
William Alexander (Lord Stirling) (1726-1783) A prosperous merchant, William Alexander in 1776 led the first attack against British troops during the American Revolution at the battle of Long Island. Although Alexander was out numbered and forced to surrender, General George Washington commended him for bravery and leadership. Born in 1726, Alexander claimed to be the rightful English Earl of Stirling and used the title even after the House of Lords rejected his claim. When England imposed the Stamp Act on the colonies in 1765, he formed troops to oppose its enforcement. Upon the outbreak of the Revolution, Alexander was appointed as colonel of the 1st New Jersey regiment. The first action in which he distinguished himself was when he and Elias Dayton led four boats in the capture of a British supply ship, the Blue Mountain Valley, on January 22-23, 1776, off the coast of Sandy Hook, New Jersey. In March he was promoted to brigadier general and given command of preparing the defenses of New York City. At the battle of Long Island on August 27th 1776, he commanded battalions from Maryland and Delaware with about 1,600 men who bravely beat back a force of 7,000 British troops for several hours until surrounded and forced to surrender. Alexander was released after about a month in a prisoner exchange for the governor of the Bahamas and rejoined Washington's troops. He took part in the Battle of Trenton on Christmas night 1776, and two months later was promoted to major general. He fought at the battles of Brandywine and Germantown in 1777 and commanded the artillery on the left wing of the battle of Monmouth in 1778. That same year he led troops and helped expose a military conspiracy to replace General Washington with General Gates. As commander of the New York City militia, Alexander directed the building of several forts, including Fort Sterling on Brooklyn Heights, named for himself. He died in Albany, New York, on January 15th 1783. Source: Americans in History c.1920
Thomas Conway (1733-c.1800) A General in the Continental Army, best known for taking part in a conspiracy called the Conway Cabal to replace General Washington as commander-in-chief, Thomas Conway was born in Ireland on February 27th 1733. He grew up in France, and served more than twenty-five years in the French army, advancing to the rank of colonel before coming to America in 1777 to join the Continental Army. Commissioned a brigadier general by Congress, Conway fought with distinction in the battles of Brandywine and Germantown. In November 1777 General Alexander wrote Washington to tell of a letter he had been shown that Conway had written to General Gates containing disparaging remarks about the commander-in-chief. When confronted by Washington, Conway admitted writing the letter, but denied that he meant to undercut Washington. He offered to resign, and sent his resignation to Congress. In that body several members, including Thomas Mifflin and Benjamin Rush, disliked Washington and wanted him replaced by General Gates. So instead of accepting Conway's resignation, Congress promoted him in December 1777 to major general and inspector general of the army. When Conway visited Washington at Valley Forge winter headquarters, the commander-in-chief gave Conway a cool reception. The impetuous Irish-Frenchman then wrote Washington a letter complaining of his treatment and invidiously comparing Washington to Fredrick the Great of Prussia. Washington forwarded the letter to Congress, describing Conway as his "enemy." At that same time nine brigadier generals petitioned Congress complaining about Conway having been promoted over their heads. When Conway then protested to Congress in March that he had not been given a separate command, the Congressmen decided to wash their hands of the affair and accepted his previous resignation. On July 4th, 1778,General John Cadwalader fought a duel with Conway over remarks that Conway had made about Washington, wounding Conway severely in the mouth. After recovering, Conway returned to France and rejoined the French army, where he continued to advance, being made commanding general of French forces in India in 1787. During the French Revolution, he went into exile with other royalists, and is believed to have died about 1800.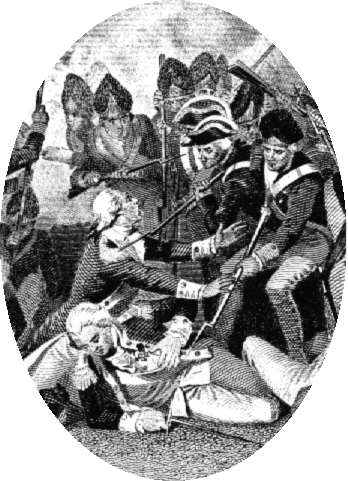 Johan DeKalb (1721-1780) -- German soldier known as Baron de Kalb: born. Huttendorf, Germany, June 29, 1721; died Camden South Carolina, August 19,1780. A soldier of fortune, Kalb was one of several excellent European officers who served in the American Continental Army during the Revolutionary War. He received his military training as an officer in the
German regiment of the French Army, seeing action in the War of Austrian Succession and in the Seven Years War. In 1768 he visited the American colonies as a secret agent of the French government to test the feelings of the colonists for Great Britain. In 1777, after volunteering to serve in the American Army and receiving a commission of major general from Silas Deane in Paris, he came to America with 11 other volunteer officers, among them the marquis de Lafayette. Congress ratified his commission on September 15, 1777 and Kalb hastened to join the main army in New Jersey under George Washington. After leading an abortive attempt to invade Canada that stopped short of Albany, New York he was sent in 1779 to re-enforce Gen. Benjamin Lincoln, who was besieged at Charleston, South Carolina. He went as far as Petersburg, Virginia, where he learned that Charleston had fallen, and their Brig. General Horatio Gates, under whose command he was, joined him. The armies hastened on to Camden, South Carolina and after a disastrous delay, which allowed Lord Cornwallis to enter the city, attacked on August 16, 1780. General Kalb's right wing was the only flank that held during the first charge, but eventually, with Cornwallis concentrating his entire force upon them, they were forced to give way. Kalb, captured by the British after he had fallen with 11 wounds, died three days later in Camden. Source: University of South Carolina History Dept. 1936





Nathanael Greene (1742-1786) An American Revolutionary general appointed commander of the southern army by General Washington in 1781, Nathanael Greene played a leading role in ending the war by defeating the British in South Carolina. Born in 1742 in Rhode Island, Greene served in the colonial legislature and commanded three state militia regiments. When war broke out, he brought his troops into the Continental army, where he was commissioned brigadier general. Leading military campaigns in New York and New Jersey, he became one of Washington's ablest officers. When General Gates failed to halt British General Cornwallis in South Carolina, Washington replaced Gates with Greene. Greene reorganized the army and defeated other British troops at Eutaw Springs, preventing them from joining with Cornwallis at Yorktown. Greene died in 1786.
Nathanael Greene
Nathanael Greene's papers at the University of Michigan.

William Heath
Robert Howe (1732-1786) A general in the Continental Army, Robert Howe was born in Brunswick County, North Carolina, in 1732, the son of a wealthy planter. After receiving a formal education in England, he returned to North Carolina where he became a succesful rice Planter. He was elected to the North Carolina legislature in 1772, becoming an active and vocal member of the patriotic movement. Howe and a fellow assemblyman, Cornelius Harnett, busied themselves raising and training militia for what they were sure was an inevitable struggle with the British. They were honored for their efforts by being the only North Carolina rebels not offered amnesty in a proclamation by British general Sir Henry Clinton in 1776. In September 1775 Howe was commissioned colonel in command of the 2nd North Carolina regiment. Howe marched with his troops to Virginia in December, where he took command of the forces that drove the British governor out of Virginia. Hailed as a hero, Howe was appointed a brigadier general of the Continental Army in March of 1776.
British spite against Howe was exhibited on May 12th 1776, when Sir Henry Clinton ordered Lord Cornwallis and his men to ravish Howe's plantation at Old Brunswick, North Carolina. Howe was promoted to major general and placed in command of all forces in the South in October 1777. He soon set out for Florida with 2,000 militia from South Carolina and Georgia. They proceeded south with little opposition until reaching the British base at St. Augustine, Florida. There the troops were struck down by fever, causing about 500 to die. Howe was forced to retreat with the remainder of his men. When criticized for his failure by South Carolina general Christopher Gadsden, Howe fought a duel with Gadsden, wounding him in the ear. When the British captured Savannah, Georgia in December 1778, Howe was court-martialed, but was acquitted with honor.
Howe was commander of West Point in 1780, where he was succeeded by Benedict Arnold. Later that year he was a member of the military court that sentenced Maj. John Andre' to death for his part in Arnold's treason. In 1781 Howe helped put down the mutiny by New Jersey troops, and in 1783 restored order in the Philadelphia after rioting mobs forced Congress to flee from the city. He died at his home in Brunswick County on December 14th 1786.
The Marquis de Lafayette (1757-1834) Marquis de Lafayette was born on September 6, 1757. His given name was Marie Joseph Paul Yves Roch Gilbert du Mothier. His father died when he was 2 years old, and when his mother and grandfather died 11 year later, he inherited a large fortune. Lafayette, who came from a long line of soldiers, studied at the Military Academy in Versailles and became a captain in the French cavalry at age 16. In 1777 he purchase a ship, and with a crew of adventurers set sail for America to fight in America's Revolution against the British. He was made a major general and assigned to the staff of George Washington. Lafayette served with distinction, leading America forces to several victories. On a return visit to France in 1779 he persuaded the French government to send aid to the Americans. After the British surrender at Yorktown, Lafayette returned home to Paris. He had become a hero to the new nation. At home he cooperated closely with Ambassadors Benjamin Franklin, and then Thomas Jefferson in behalf of American interests.
After 1782 Lafayette became absorbed with questions of reform in France. He was one of the first to advocate a National Assembly, and worked toward the establishment of a constitutional monarchy during the years leading up to the French Revolution of 1791. These efforts cost him much of his support from the French nobility. As commander of the French National Guard Lafayette was forced to use force to put down crowd violence. By the 1791 he had lost most of his popularity with the people.
In 1792 he tried unsuccessfully to curb radicalism against the monarchy. The King and Queen would not accept his assistance, and the troops he tried to turn on the Paris mob would not follow his orders. He was denounced as a traitor and fled the country. Lafayette returned to France in 1800 and found his personal fortune had been confiscated. In 1815 he was elected to the Chamber of Deputies. As one of its vice presidents, he worked for Napoleon's abdication after the Battle of Waterloo.
Lafayette became a focal point of resistance to the Bourbon kings. In 1830 be became the leader of a Revolution that dethroned the Bourbons. He refused the popular demand that he became president of the new republic, and instead helped make Louis Philippe the constitutional monarch of France. Just before his death in 1834 he began to regret his support of Philippe and support the move to a pure republic in France.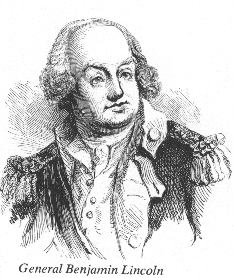 Benjamin Lincoln (1733-1810) American Revolutionary War officer Born it Hingham, Mass. Served as Major General in the Continental army February 19th 1777, in command of a militia in Vermont. He also served as in command of the Southern American forces September 25th 1778. Captured with his army at Charleston, South Carolina in May of 1779.Was exchanged and served in Yorktown campaign in 1781 He was elected secretary of war by Congress 1781-83. Commanded forces that suppressed Shay's Rebellion in 1787. He was elected Lieutenant governor of Massachusetts in 1778.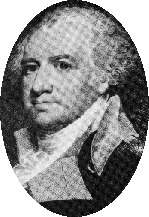 Thomas Mifflin(1744-1800) A Colorful soldier and statesman whose stirring speeches and bravery strengthened American revolutionary patriots in their fight against Great Britain, Thomas Mifflin served as quartermaster general of the Continental army and was a signer of the United States Constitution. President of Congress from 1783 to 1784, he was elected governor of Pennsylvania in 1790 and served for nine years. Born in Philadelphia in 1744 to a Quaker family, Mifflin graduated from college at sixteen and was a successful merchant until he lost interest in business and devoted his time to events leading to the outbreak of the Revolution. A gifted orator, Mifflin campaigned actively for a colonial congress, strongly opposed the Stamp Act, and was one of the youngest, most radical members of the First Continental Congress. Appointed General Washington's aide-de-camp in 1775, he was named quartermaster general of the Continental army two months later. Mifflin preferred fighting in battle to handling his office and was criticized for negligence. Resigning from the army in 1777, he turned to politics. As governor of Pennsylvania he worked to reform prisons and to strengthen the militia, and supported the passage of laws that provided for the construction of new roads and the improv-ement of inland navigation. Mifflin borrowed large sums of money in his later life and was forced to flee Philadelphia in 1799 in order to avoid being sent to debtors' prison by a creditor. He died penniless in 1800, and his burial expenses were paid by the state of Pennsylvania.
William Phillips

Israel Putnam (1718-1790) "Old Put" was nearly illiterate farmer whose earlier feat of derring-do in the French and Indian wars won him at 67 a general's rank in Washington's army. He ardently loved a battle-- Bunker Hill was mainly Putman's idea -- but as a general, he was more vigorous than wise. A leader in the planning for the battle of Bunker Hill in 1775, Israel Putnam was appointed by General George Washington to take command of the colonial troops in New York until the general's arrival. Putnam's lack of higher education prevented his promotion beyond the rank of major general. Although not considered a brilliant commander on the battlefield, he was successful in evacuating the colonial troops and supplies from New York. Born in 1718 in Massachusetts, Putnam had become a wealthy citizen in Connecticut at the time of the French and Indian War in 1754. After becoming a volunteer with the Connecticut forces, Putnam was captured by Indians in 1758 and narrowly escaped execution. After the French and Indian War, Putnam resumed life on his farm. He soon became active in the resistance fight of the colonists against British authority, particularly the Stamp Act. When the battle at Lexington broke out, Putnam left his farm and hurried to the scene. He returned to Connecticut and was appointed brigadier general. He took part in the battle of Bunker Hill as a major general and saw action on Long Island, which proved disastrous to the colonial force. Although Putnam was not blamed for the reverses, General Washington and other high ranking officials believed that his talents were in recruiting rather than in field command, and he was placed in charge of recruiting activities in Connecticut. After performing satisfactorily he was given a new command, but a serious stroke forced his retirement. Putnam died in 1790. Israel Putnam Statue



Philip John Schuyler (1733-1804) A Revolutionary War General and a delegate to congress, Phillip John Schuyler was born in Albany, New York, November 20, 1733. At twenty-one he was commissioned a captain in the British Army in the French and Indian War. He fought at the battle of Lake George in September 1755, and then spent most of the rest of the war as commissary with the rank of major, provisioning the army. In 1761 he went to England with General Bradstreet to settle claims and accounts. Having inherited a fortune from his father and grandfather, he was one of New York's largest landholders by the time of the Revolutionary War. In June 1775 the Continental Congress appointed him as a major general, the third ranking officer under General Washington, and he was placed in charge of the Northern Department. He was replaced in this command by General Horatio Gates in 1777, and was charged with incompetence for having given up Fort Ticonderoga to the British. Although acquitted by a court martial in 1778, Schuyler resigned in 1779. He was chosen as a member of New York's delegation to the Continental Congress 1775-1781, but was absent much of the time because of his military duties. He was elected to the New York state senate as a Federalist in 1780-84 and 1786-90, and then to the U.S. Senate in 1797-98. He died November 18, 1804 in Albany.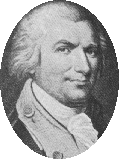 Arthur St.Clair Pronounced Sinclair (1736-1818) Born in Thurso Scotland he purchased an estate in Western Pennsylvania. At the Beginning of the Revolution he volunteered his services, serving as brigadier general at the battle of Trenton and Princeton. Afterwards he was appointed Major General in 1777 St. Clair aided in the evacuation of Fort Ticonderoga before Burgoyne's advance. He was later court-martialed in 1778 for the act but was fully exonerated. After the war he served in the Continental Congress from 1785-87. Was appointed first Governor of the Northwest Territory and served 1787-1802. As Major General of the federal troops he suffered major defeats against the Indians near Fort Wayne on November 4th 1791 and resigned from his army command in 1792. Jefferson removed him from his governorship for criticizing congressional legislation creating the State of Ohio. Source Ohio State University 1974
Joseph Spencer (1714-1789) A general in the Revolution and a delegate to the Continental Congress, Joseph Spencer was born in East Haddam, Connecticut, on October 3rd, 1714. A lawyer by profession, he served in the French and Indian War as a lieutenant colonel of the militia. He was sixty and a brigadier general of the militia when the Revolution began in 1775, and he hurried with his troops to take part in the siege of Boston. He was made a brigadier general in the Continental Army when it was formed in June 1775, and was promoted to major general the following year. He took part in the fighting in New York, and then was placed in charge of the troops in New England. In September 1777 he aborted a planned attack on the British in Rhode Island. When Congress complained, Spencer asked for and received a court of inquiry that exonerated him. But he resigned his commission in January 1778. He was then chosen by the Connecticut legislature as a delegate to the Continental Congress 1778-79. He then served nine years on the Connecticut executive council, from 1780 to his death in East Haddam on January 13th, 1789.
Adam Stephen (c.1730-1791) A Continental Army major general blamed for the American failure to win the battle of Germantown and dismissed from the service, Adam Stephen was born in Virginia about 1730. During the French and Indian War he served as a captain of militia under George Washington in the opening phases of that war and its end nine years later had risen to the rank of brigadier general in command of the Virginia frontier. At the start of the Revolutionary War he was a colonel in command of the 4th Virginia Regiment. He was promoted to brigadier general in September 1776. A few months later at the battle of Trenton, New Jersey, he became the object of Washington's wrath when without authorization he sent out a patrol the day before the battle, jeopardizing the secrecy of the planned attack. Washington is said to have turned on him in anger shouting: "You, sir, may have ruined all my plans by having put them on guard." Nevertheless, because of Stephen's past military experience he was advanced to major general in February 1777. Eight months later at the battle of Germantown, when Washington's army was on the point of winning a great victory, Stephen's division collided with that of General Anthony Wayne, and Stephen was said to have ordered a retreat that rapidly turned into a panicky rout of the entire American army. Court-martialed after the battle, he was found guilty of drunkenness and dismissed from the army. He died in Virginia in November 1791.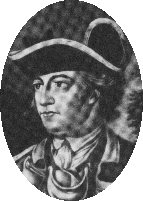 John Sullivan (1740-1795) Before the war he practiced law in Durham New Hampshire was elected as a member of the Continental Congress 1774-75. At the beginning of the war he was offered a commission as brigadier general he served through the siege of Boston 1775-76 afterwards was promoted to major general August of 1776 He was captured at the battle of Long Island August 27th 1776 and was captured. Later he was exchanged. Afterwards he led unsuccessfully an expedition against British forces on Staten Island in August of 1777. He engaged at Germantown and spent the winter at Valley Forge 1777-78. Commanded Ameri-can forces besieging Newport 1778 but failed due to lack of co-operation by the British fleet. Sullivan along with General James Clinton defeated a combined Indian - Loyalist contingency near Elmira, New York in August of 1779. Sullivan resigned his commission November 30th 1779. Then was appointed attorney general of New Hampshire 1782-86.Served as President of New Hampshire 1786-89. Was appointed United States District attorney for New Hampshire 1789-95.
John Thomas (1724-1776) American physician and Revolutionary Officer, born Marshfield, Mass. Served in the French and Indian Wars as a physician from 1746 to 1760. He was commissioned a Brigadier General in the Continental army June of 1775. At General Washington's request Thomas remained in command at Roxbury, New York from 1775 to 1776 ordered by General Artmus Ward to seize Dorchester Heights. March 4th 1776 and thereby forced the British to evacuate Boston. Promoted to Major General in March of 1776. Thomas was placed in command of the American forces against Quebec. In May of 1776 he fell ill with smallpox and on the 2nd day of June 1776 died.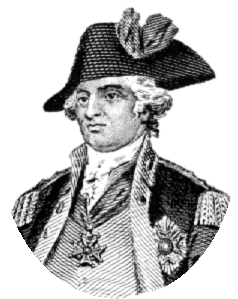 Friedrich Wilhelm Ludolf Gerhard Augustin, Baron von Steuben (1730-1794) was a Prussian military officer. In 1777, he was invited by the American revolutionary government to introduce Prussian methods of military efficiency and discipline to the American army, and to give American authorities much needed advice on military training, organization, and administration. Steuben's efforts were extremely successful and he was made Major General and Inspector General of the Armies of the United States. In the winter of 1778-79 he prepared his Regulations, a manual of drill and field service regulations containing the essentials of military instruction and procedure adapted to the needs of the American citizen soldier.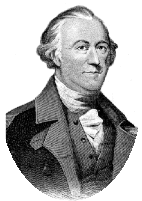 Artemas Ward (1727-1800) Appointed a British colonel during the French and Indian War, Artemas Ward later turned against royal authority and commanded one of the voluntary groups of American soldiers that forced the British troops to evacuate Boston in 1775. Selected by the Continental Congress in 1775 to be second in command to General George Washington, Ward was made commander and chief of the troops from Massachusetts. Born in Massachusetts in 1727, Ward graduated from Harvard College in 1748 and served in many local government positions. After the French and Indian War, he strongly urged independence from Great Britain. Ward led the colonists in their successful siege of Boston and was left in command of the area while the main army moved to New York. He was a member of the Continental Congress (1780-81) and was elected to the first U.S. Congress in 1791 and reelected in 1793. Ward died in 1800.
---
For More information contact:
Sam Maner
Email frogalley2005@charter.net
---